The truth is, I've been enjoying myself so much that I forgot I had a blog. Oops. In the time that's passed I've been all over the place doing some of the most intense and jam-packed travelling of my life, which I hope you've been itching to hear about.
One of the many perks of being a language assistant is that, while you have plenty of free time and very little to do, for the first and probably the last time for many years, you might have money to spare.
Of course, it isn't all a great big holiday and luckily for me, the university recently reminded me of that, on our department residential. Spoiler: it was in a castle.
But you're here for the fun stuff.
A&E
Doesn't sound like fun, I know, but bear with.
Fellow language assistant Fiona and I had been planning an Easter holiday in Vienna since about November, when we stumbled across the idea of stopping off in Munich on the way. It's not on the way at all. We just wanted to go to Munich.
We were joined by another language assistant, Charlotte, and about two hours in, it was all going swimmingly, until Fiona dislocated her knee, fell and hit her head.
Two Italians were calling us an ambulance, Fiona was lying on the pavement with a huge lump on her head, Charlotte and I were running around like headless chickens, when an English woman appeared, shouting, "Don't worry, I'm a doctor!".
She was acting strange, flirting with the Italians and repeatedly asking what might have caused Fiona's epileptic fit. "She didn't have a fit. She doesn't have epilepsy." She also insisted that she wouldn't be able to help us once the paramedics arrived. True to her word, she vanished into thin air. When I told the paramedic that this "doctor" had helped us, he raised his eyebrows as if to say, "Did she now?"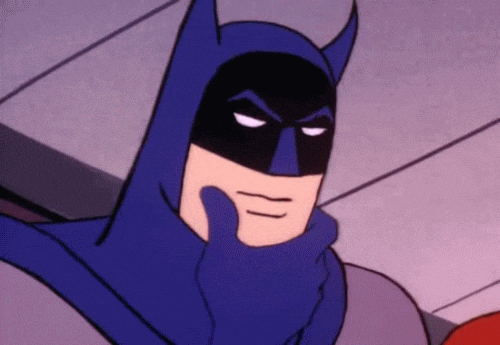 Highlights:
being rescued by Italians
getting to ride in the back of an ambulance
making friends with a fabulous American air steward in the waiting room
And Fiona was alright in the end too.
Lessons learnt:
always carry your EHIC card
people aren't always who they say they are
don't dislocate your knee and fall and hit your head
General Munich shenanigans
These included a walking tour, a reunion with Meike in the English Garden, beer, stealing a beer mat from a beer hall, several drunk Americans, and a nude model from Prague who wanted to show us her polaroids.
On a serious note, Munich is a city I think everyone should visit at least once. It's cosmopolitan, almost mediterranean, full of history and a lot of fun.
That castle from Chitty Chitty Bang Bang
From Munich, we went on a day trip to Neuschwanstein, which you probably recognise, even if you've never heard of it before.
Yeah, that one.
Originally it belonged to Ludwig II of Bavaria (the 'Mad King' who was declared insane and unfit to rule, which probably had something to do with him being nocturnal, wearing a mask, and generally being odd). He only spent a few nights there, and when he died under mysterious circumstances (oooo), the fairytale castle was still unfinished.
We ended up spending the day with a Brazilian called Pedro, a gentle giant who seemed a bit lost in Europe. He'd never seen snow before, so he was delighted when we arrived at the edge of the snow-capped Alps.
Highlights:
Lessons learnt:
history is cool
Neuschwanstein is nowhere near Munich
We should have taken a selfie with Pedro
Trainy McTrainface
The sleeper train from Munich to Vienna was nothing like the Orient Express but nevertheless extremely exciting.
Nighttime train travel is great if you want as much time as possible for sightseeing in the daytime. It's not great if you want to sleep or shower. The best bits were the old-fashioned itchy blankets, the foot-pedal sink, and the free tea and croissants in the morning.
The City of Shiny Stuff
We arrived in Vienna at about 8am and everything was still shut. We popped into the Stephansdom cathedral, found Mozart's house, breakfasted at the opera, and very quickly realised that this holiday was going to be a classy affair.
Fiona's guidebook listed 10 Viennese must-sees, and we didn't think it would be much of a challenge to tick them all off. After all, we had a whole week! We were wrong. I knew loosely what to expect – palaces, museums, classical music, art galleries – but I had no idea how much of it there was.
Thankfully, Fiona, an archaeologist, is just as keen on museums as I am. We whizzed around the Sisi museum, the Mozart museum, the Spanish riding school, the art history museum, the Schatzkammer (equivalent to the Crown Jewels at the Tower of London, but bigger and shinier), the Hundertwasser museum, the imperial apartments, the Holocaust memorial, Belvedere palace and Schönbrunn palace.
We saw so many beautiful things, including Klimt's The Kiss, Empress Sisi's diamond star jewellery, a 'unicorn' horn, and the famous white Lippizaner horses training for dressage in the winter riding school, which is basically a palace for horses. It has chandeliers and everything.
We were staying in a little backpackers' hostel which was music and art themed, with murals all over the walls and guitars and a piano to play. We met up with my friend Kathy who's an intern in Vienna, met some more drunk Americans and shared a few beers with some McVitie's biscuit researchers from Sale. Yes, that's a real job, although it probably has a different title. They told me that if I'm not sure what to do after uni, the biscuit industry is rock and roll.
We were still very excited about our trip to the opera to see Eine Nacht in Venedig (A Night in Venice) by Strauss, but we discovered last-minute, when reading the guidebook, that one is expected to dress up a little. We had a quick dash around the shops and scrubbed up rather well. It was a light romantic comedy with mistaken identities (wife-swapping) and jokes about pasta. Luckily the words were shown on a screen in German and English, making our lives much easier.
At the end of the week, we'd accomplished 8 out of 10 of the things on our list, and seen some others. We celebrated with a ride on the big wheel in the Prater park, where there's a permanent fairground, which is actually quite cute and old-fashioned. Only in Vienna would a big wheel have a 1st class dining carriage.
All in all, an incredibly beautiful city that I could spend my whole life exploring. Really great cake too.
No one likes a long blog, so I've cut this in half just for you.
In the next part, Even More Adventures, I go to Lake Constance, a lake in three countries, try to go to Prague but end up in Koblenz, and put glitter all over my face and dance to Schlager music in Mainz.
Bis dann x